Fall Games Volunteer Opportunities

Below you will find a list of the current volunteer opportunities that are open for Fall Games, August 7-8 in Lincoln, NE. We still need volunteers for our bocce, tennis and golf competitions. If you are interested in helping with any of these events get signed up today before we fill all open spots. 
We are excited to be returning to in person competitions but we need volunteers to help us make these events the best the can possibly be for our athletes!
---
Bocce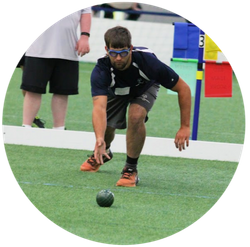 Special Olympics State bocce competition takes place on 18 bocce courts at the Speedway Village in Lincoln .  We will assign 3 volunteers per court. Job Description: Bocce Official- Includes keeping score of the game, measuring distance of the balls and determining who's turn it is to go. You will be trained that day on everything your job entails, therefore, no bocce experience is required.  You will be provided a t-shirt to wear that day. If you sign up to volunteer all day  you will be provided a lunch.  
Date: 08/07/2021 (Sat.)
Time: 5:00pm - 8:00pm
Location: Speedway Village

Date: 08/08/2021 (Sun.)
Time #1: 8:00- 12:30 & Time #2: 12:00- 4:00
Location: Speedway Village
---
Tennis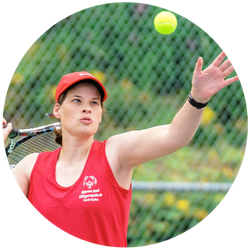 There will be two shifts for tennis volunteers. Volunteers will be required to chase balls and help keep score. Training will be provided upon arrival. 
If you sign-up for both shifts you will be provided a boxed lunch. 
Date: 08/07/2021 (Sat.)
Time #1: 8:00-12:30 & Time #2: 12:00- 4:00
Location: Woods Tennis Center
---