Board of Directors

Our Board of Directors help ensure ongoing community support for our athletes and our mission.
---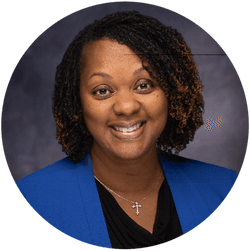 "I love the intentional efforts this organization is committed to. The positive impact it has on the athletes and their families has been evident over the past 50 years."
-Sherie Thomas, Deputy Chief for Omaha Police Department, Special Olympics Nebraska Board Chair
---
BOARD CHAIR
Sherie Thomas
Omaha Police Department
Deputy Chief
PAST CHAIR
Greg Harris
Quantum Workplace
President & CEO
TREASURER
Tiffany Paben
Deloitte
Managing Director
SECRETARY
Marc Wisdom
Pinnacle Bank
Executive Vice President
PRESIDENT/CEO
Carolyn Chamberlin
Special Olympics Nebraska
 
At Large Members
Matt Fenster
Bellevue Public School
Tyler Keyser
Koley Jessen, P.C, L.L.O.
Evelyn Loof
Farmers Mutual of Nebraska
Ben Lorenzen
Champions Run
Steve Merfeld
Creighton University Assistant Men's Basketball Coach
Ronny Miller
Gallup Credit Union Director
Luke Paladino
First Nebraska Trust Company Trust Officer
Chad Samuelson
Genentech
Michaela Schenkelberg
University of Nebraska Omaha Assistant Professor
Brian Schweiger
US Bank Vice President & District Manager
Wyatt Spalding
Special Olympics Nebraska Athlete & Health Intern
Josh Todd
Union Omaha
Melonie Welsh
Munroe-Meyer Institute Associate Professor & Director of Community Engagement