Become a Coach
WHAT COACHES DO
Coaches are the key to a positive sports experience for Special Olympics athletes. As a coach, you teach sports skills and model good sportsmanship and character.  You give Special Olympics athletes the most immediate awareness of their self-worth, ability, courage, and capacity to grow and improve both on the playing field and off. 
---
WHY BECOME A COACH
Whether you are a past athlete, coach or have no sports knowledge at all you can still become a Special Olympics coach. All you need is the passion and dedication to enrich the lives of our athletes. You will receive all the information and training you'll need when you apply to become a coach. Our coaches would agree that you get much more from the experience of being a coach than you will ever give. 
---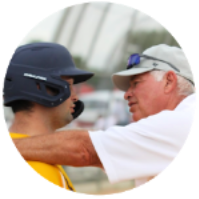 Have a team in mind?
If you have a team that you are affiliated with and want to become a coach for, complete the necessary paperwork and certifications below. 
---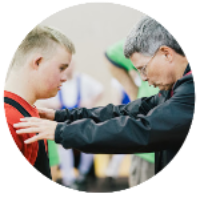 Looking for the right team?
If you are wanting to become a coach but do not have a team you are affiliated with, fill out our Coach Interest Form below and we will reach out and help you find the right team.
---
QUESTIONS?
If you have any questions about becoming a coach, reach out to us today. 
(402)331-5545 ext. 20