Events
Breakfast of Champions 2018
Breakfast of Champions 2018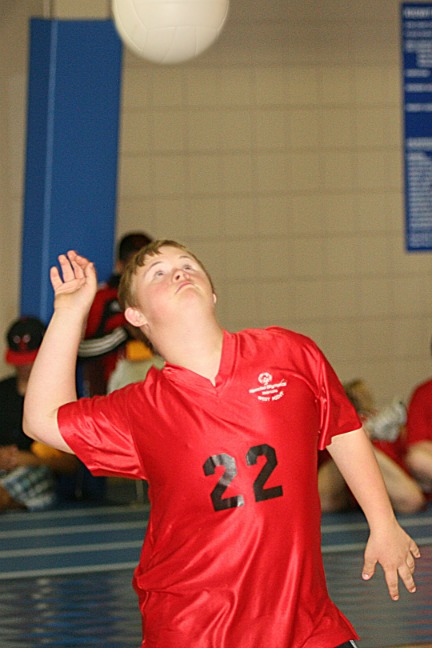 Special Olympics Nebraska is pleased to announce this year's Breakfast of Champions Speaker is Athletic Director for the University of Nebraska Lincoln, Bill Moos! Special Olympics Nebraska will present the Champion of Greatness Award to Rotella's Italian Bakery and Special Olympics athlete Nathan Franz will speak.
Wednesday, August 29, 2018
8:00am to 9:00am
Embassy Suites LaVista 
12520 Westport Parkway
La Vista NE 68128
Please reserve your table by August 22, 2018.
-------------------------
Keynote Speaker: Bill Moos
ATHLETIC DIRECTOR UNIVERSITY OF NEBRASKA LINCOLN
Bill Moos was named the 15th athletic director of Cornhuskers on Oct. 15, 2017. Moos brought nearly 25 years of experience with him to Lincoln, having served as director of athletics at Montana, Oregon and most recently, Washington State. During his seven-plus years at his alma mater, Washington State, Moos wasted little time in making his impact felt in Cougar Athletics, spearheading a department-wide rebranding effort with Nike while securing a 10-year, $35 million marketing rights agreement with IMG College. Moos served as Oregon's director of athletics from July of 1995 to 2007. While at Oregon, he oversaw a 17-sport athletic department that grew to national prominence and the athletic department became 100 percent self-sufficient during his tenure. In his 25 years as a Division I athletic director his motto has always been and will continue to be: honor the past, live the present, create the future.
Table Levels
Gold: $5,000 (Table of 10 and autographed helmet - $4,800 Tax Deductible)
Silver: $2,500 (Table of 10 and autographed football - $2,322 Tax Deductible)
Bronze: $1,500 (Table of 10 - $1,325 Tax Deductible)
Single Tickets: $150 ($142.50 Tax Deductible)
Please RSVP by August 22, 2018
Should you have any questions about your reservation or the event, please email amancuso@sone.org or call 402.331.5545 ext. 13.