Inclusive Youth Leadership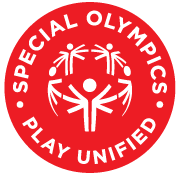 Inclusive Youth Leadership encourages young people to work together to promote school communities where they are are agents of change.
---
HOW WE DO IT
Youth are educating, empowering, activating, and motivating people to foster respect, dignity, and advocacy for individuals with intellectual disabilities. Through Special Olympics Nebraska and the Youth Activation Committee, youth serve as leaders by implementing programs that unify schools, transform communities, and promote acceptance and inclusion for all.
---