Become a Unified Partner
WHAT UNIFIED PARTNERS DO
Special Olympics Unified Sports is an inclusive program which combines individuals with intellectual disabilities (athletes) and individuals without intellectual disabilities (partners) on sports teams for training and competitions.  Athletes and partners compete alongside one another, each in a meaningful and integral role on the Unified Sports team.
---
WHY BECOME A Unified Partner
Whether you are a past athlete or have no sports experience you can still become a Special Olympics Unified Partner. All you need is the passion and commitment to compete alongside our athletes and help them reach their full potential. You will receive all the information you'll need when you apply to become a Unified Partner. Our Unified Partners would agree that you get much more from the experience than you will ever give. 
---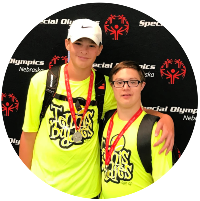 Have a team in mind?
If you have a team that you are affiliated with and want to become a Unified Partner for, complete the necessary paperwork and certifications below.
---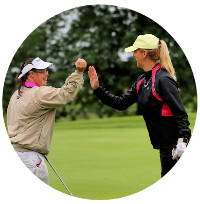 Looking for the right team?
If you are wanting to become a Unified Partner but do not have a team you are affiliated with, fill out our Unified Partner Interest Form below and we will reach out and help you find the right team.
---
QUESTIONS?
If you have any questions about becoming a Unified Partner, reach out to us today. 
(402)331-5545 ext. 20