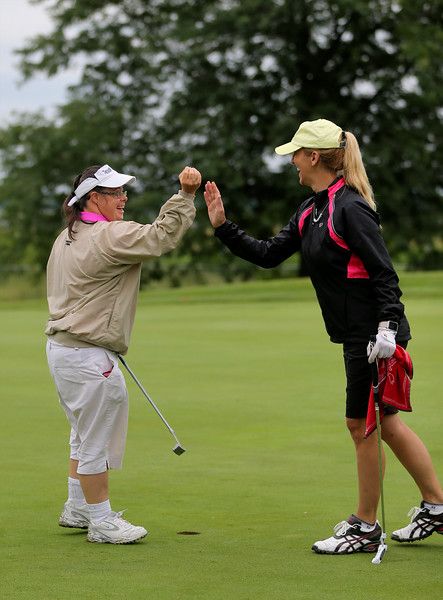 2016 Fall Games Recap
Despite the chance of thunderstorms, the Lincoln skies were clear enough for the Special Olympics 2016 Fall Games August 5th through 7th. There were so many competitions going on it was a fun filled weekend of heated competition. There were also lots of awards handed out; first, second, third, and fourth places. My experience at the Fall Games this year was a lot of fun on and off the courts. I got to hang out with my friends and, of course, compete! I ended up getting third place in Singles and in Doubles. I also placed fourth with my partner Alina Moser. In Golf I ended up getting my favorite kind of bling—gold! I had help getting that Gold my partner Angie Good. Angie is a great partner and she has helped me learn a lot. Plus, it was Unified Gold!
I want to tell all the other athletes to "Wake up! Put your heart and soul into everything you do and never give up!" I also want to say do your best and keep moving up because that's half the battle. Find that drive within you and don't let it go. Remember Officer Kerrie Orozco. Everyone has little Kerri inside of them. Embrace Kerri's motto: it's not the outcome, it's the journey! There is a Champion within you all, athletes and the parents who got them there. Also, the staff of Special Olympics Nebraska, thank you.
Inspirations By Melissa Giersch!!!!!