Strong Minds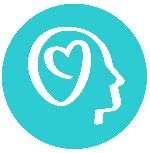 Strong Minds is an interactive learning activity focused on developing adaptive coping skills. Athletes learn about and try a few different active coping strategies as they move through the stations. Before exiting, athletes identify the strategies they like best and volunteers provide them with visual reminders to use these tools in competition and in daily Strong Minds life.
                                       Clinical Director: Kristi Tackett-Newburg
---
FACTSHEET
---
SCREENING PROCESS
During the screening, health care clinicians will provide the athletes with:
Screening Stations: athletes pass through the various stations and at the conclusion of the screenings the athlete is make a plan utilizing their favorite stress relieving strategies tools to continue practicing stress management in their daily lives
After the screenings, clinicians review techniques and tools that athletes can use to help relieve stress.