MedFest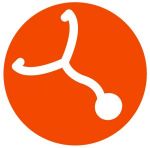 Special Olympics MedFest is a free health screening that facilitates the acquisition of the standard sports physical is required under the General Rules of Special Olympics, Inc.
Clinical Director: Angela Ling
---
FACTSHEET
---
SCREENING PROCESS
During the screening, health care clinicians will provide the athletes with:
People with intellectual disabilities who wish to participate in Special Olympics first need to receive a participation physical exam and clearance from their primary care physician. It is only after the athlete successfully completes the physical examination can they officially enter into Special Olympics sports programming, helping to assure the safe participation of every athlete. The program has since become one of the most effective tools for global growth for Special Olympics.
After the screening, clinicians will go over the results of the exam with the athlete.  If there is follow-up care needed athletes will be given a referral to make an appointment with their primary care provider.