Meet Our Athlete Ambassadors
Our athletes are our best Ambassadors! The Special Olympics Nebraska Athlete Ambassadors below have graduated from our Athlete Leadership Program. We also have Unified youth pairs who can tell their story of the transforming power of Unified Champion Schools and Unified Sports. 
If you are interested in utilizing a Special Olympics Nebraska Athlete Ambassador or Unified Speaker, fill out the form below for more information.
---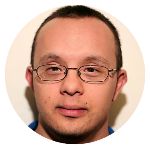 CHRISTIAN BEARD
Lincoln, NE
When Christian is not working out, or making healthy meals, he is preparing speeches for his Toastmasters International meetings.    Signature Strengths: Presence, Relating, Caring
---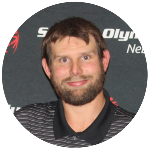 KYLE BUGGE
Bellevue, NE
"Special Olympics taught me how to be a better man, and an amazing athlete."
Signature Strengths:  Caring, Confidence, Dependability
---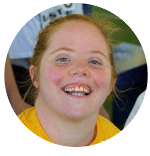 KRISTINA DAVEY
Omaha, NE
"What you see on the outside doesn't always match what is on the inside."
Signature Strengths: Presence, Dependability, Achieving
---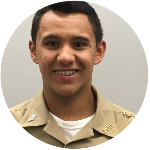 RECE DELCAMPO
Papillion, NE
"Competing on a Unified Sports team in high school has boosted my confidence and self-esteem. I will take this experience with me wherever I go."
Signature Strengths:  Dependability, Competing, Organizer
---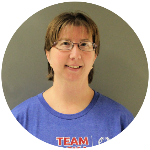 PEGGY DIXON
North Platte, NE
"Special Olympics makes ATHLETES into HEROES!"   
Signature Strengths: Organizer, Confidence, Competing
---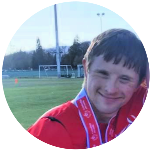 DEXTER DRBAL
Lincoln, NE
Dexter was born to play sports.  When his coach tells him to get his head in the game he goes into beast mode and takes the lead at the last moment.  
Signature Strengths: Competing, Caring, Relating
---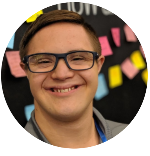 JOEY DRWAL
Omaha, NE
"Special Olympics keeps me fit for life!" 
Signature Strengths:  Organizer, Achieving, Caring
---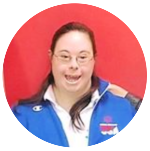 MELISSA GIERSCH
Omaha, NE
"Being in Special Olympics makes me feel like a true athlete. If I didn't have Special Olympics in my life, I wouldn't feel part of this community. I wouldn't feel as confident, I wouldn't have the courage to compete."
Signature Strengths: Presence, Relating, Caring
---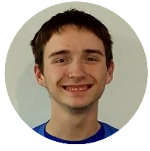 JARED GIES
North Platte, NE
"Middle school was hard. I didn't compete in sports and didn't even really like school. I didn't have many friends. But when I got to high school that all changed for me because I joined Special Olympics."
Signature Strengths: Achieving, Organizing, Caring
---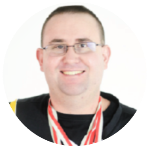 JASON GIESCHEN
Ogallala, NE
Jason is a former Special Olympics Nebraska Board Member and Sargent Shriver International Global Messenger. He has spread his message of inclusion and health across the globe.  
Signature Strengths: Consistency, Relator, Responsibility, Arranger, Belief
---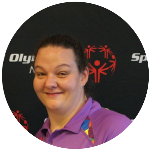 NIKI GLOVER
South Sioux City, NE 
Niki takes on leadership roles at every opportunity with Special Olympics.  She has served as a mentor, coach and Bocce Official at the USA Games.  
Signature Strengths: Includer, Learner, Maximizer, Relator, Responsibility
---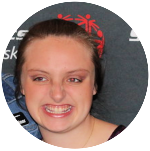 TIFFANY GOODMAN
Papillion, NE
"I have autism.  Many people do not know what it means to be autistic so I would like to tell you what it feels like to me."
Signature Strengths: Presence, Caring, Confidence
---
BROOKE HASFJORD
Omaha, NE
I see the world from a different perspective.  They say so called "normal" people tend to look at the world and say how broken things are, but I look through a different pair of eyes.  
Signature Strengths: Relating, Caring, Organizer
---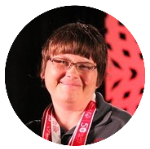 CINDY HEMBERGER
Hastings, NE
Cindy's proudest accomplishment in Special Olympics is learning how to swim so she can swim at the lake.                                                             Signature Strengths: Caring, Dependable, Achieving
---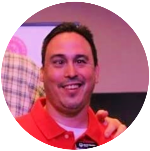 SHANNON HERNANDEZ
Scottsbluff, NE
Shannon has overcome the challenges of cerebral palsy, he takes on powerlifting and golf with the power of one arm. 
Signature Strengths: Organizer, Competing, Presence
---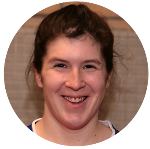 CONNIE KRESHA
Columbus, NE
"The biggest lessons I have learned are going to help me in all parts of my life.  I have learned to think before I speak so I don't hurt people's feelings."
Signature Strengths: Relating, Competing, Discoverer
---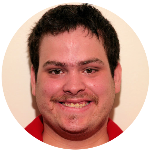 ERIC LOCHIANO
Ralston, NE
"As a board member I use my strength in command to voice concerns from the athletes perspective." 
Signature Strengths: Restorative, Deliberative, Intellection, Command, Context
---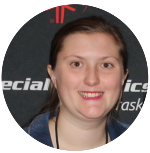 HANNAH MINOR
Omaha, NE
"Being involved with Special Olympics has helped me realize that there is more I can do and more of what I am capable of doing."
Signature Strengths: Caring, Competing, Relating
---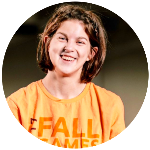 RACHEL MULLIGAN
Papillion, NE 
"In the past I had trouble showing my true potential. Special Olympics has given me so many opportunities in sports, health and education programs to develop my leadership skills, which has changed my life."
Signature Strengths: Discoverer, Dependability, Future Thinker
---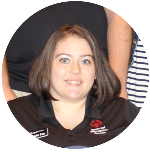 DANIELLE PARR
Blair, NE
"Special Olympics is like a second family to me."
Signature  Strengths:  Relating, Caring, Confidence
---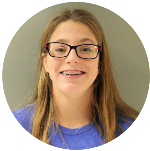 KATIE PHILPOT
Kearney, NE
"Special Olympics shows our abilities as athletes.  People don't expect how good our team really is.  They don't expect me to be a fast swimmer but I prove them wrong."
Signature Strengths: Organizing, Confidence, Relating
---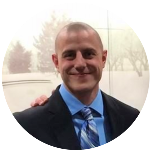 JOHN SHERBERT
Minden, NE
"I am a board member of the Law Enforcement Torch Run. Being a part of the LETR board has been a huge life lesson for me. I have learned so much from the officers on my team." 
Signature Strengths: Caring, Competing, Future Thinker
---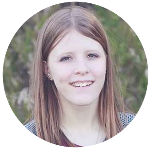 SKYLAR SIMMONDS
Omaha, NE 
Special Olympics pushed me beyond my limits and made me proud of myself.  It gave me an outlet for physical activity and social interaction.
Signature Strengths: Competing, Presence, Confidence
---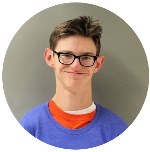 WYATT SPALDING
Fremont, NE
Wyatt's favorite sport is tennis where he earned a gold medal competing in the USA Games in Seattle. 
Signature Strengths: Responsibility, Belief, Restoration, Arranger, Deliberative
---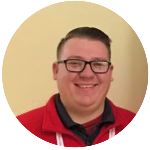 GARRETT STIPKE
Lincoln, NE 
"Special Olympics has helped me realize I don't need to impress people or try to measure up to other people's expectation of normal. I am most happy when I am being me, not what others want me to be."
Signature Strengths: Presence, Confidence, Future Thinker
---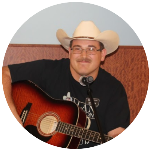 AJ TAYLOR
Blair, NE
"I play guitar and compete in Special Olympics. You might say, I am the singing Athlete."
Signature  Strengths:  Organizer, Confidence, Relating
---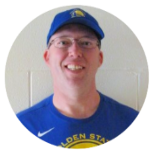 MARK TRAVIS
Lincoln, NE 
Mark's hobbies include bike riding, disc golf, and fishing. He is employed at Voss Lighting where he helps out and does mail invoices. His goal as an athlete leader is to talk to other athletes about being healthy.
Signature Strengths: Organizer, Future Thinker, Confidence
---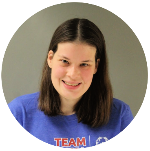 HALEY WAGGONER
Lincoln, NE 
"Special Olympics is about abilities not disabilities." 
Signature Strengths: Confidence, Future Thinker, Organizer 
---
UNIFIED PARTNER SPEAKERS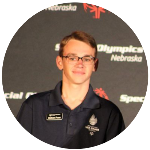 NATHAN FRANZ
North Platte, NE
"The Nathan a year ago is not the Nathan you see standing here today. In just one year the Special Olympics has completely changed my life."
Signature Strengths: Discipline, Futuristic, Harmony, Restorative, Achiever 
---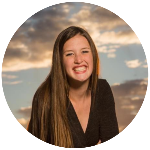 CARLY RENKEN
Omaha, NE
Carly is a pioneer in the Unified movement.  She coaches, serves on the Youth Activation Committee and co-founded the non-profit Special Musicians.  
Signature Strengths: Caring, Belief, Input, Discipline, Responsibility
---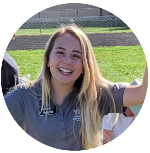 SOPHIE HILL
Omaha, NE
"My friends with different abilities will never know the impact they've had on me and the new eyes they have given me to see the world." 
Signature Strengths:  Achiever, Analytical, Discipline, Consistency, Responsibility