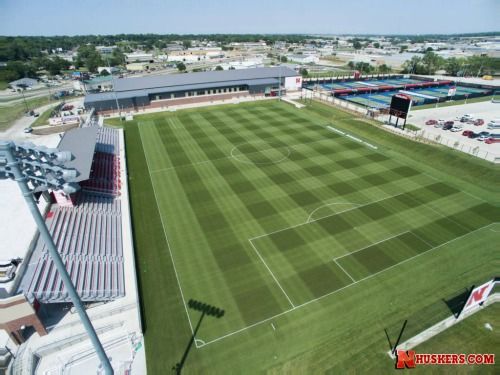 Special Olympics Nebraska is excited to announce an exciting upcoming event! SONE has a new partnership with the University at Nebraska-Lincoln, and has been chosen as their charity of choice for this year! SONE has been invited to attend a soccer game and be a part of the day's events. This includes attendance to the game on Sunday September 4th at 7:05PM against St. Louis University. Though it is short notice, this was the only date that would work for SONE and UNL to put on without having to wait until next year. There will also be an upcoming clinic with our athletes in the works, scheduled for next Spring.
Here are the details for the Soccer Day!
-UNL Women's Soccer V. St. Louis University – Game time is 7:05PM on Sunday September 4th
-Admission is free to all Special Olympic Athletes and Coaches
-Any family members of athletes or coaches also interested in attending will need to purchase tickets (GA tickets are $5 for adults and $3 for Youth)
-Our athletes and coaches in attendance will be able to be on the field prior to game time to form a tunnel where the Nebraska team will come out onto the field
-Our athletes and coaches in attendance will be able to go on the field during halftime of the game to be recognized. We will show a short video for Special Olympics at the same time
-Parking is Free near the stadium
-Game will be held at Hibner Stadium in Lincoln – address is 2400 North Antelope Parkway Lincoln, NE 68588 (clink on link for stadium information http://www.huskers.com/ViewArticle.dbml?ATCLID=208520761)
________________________________________________________________________________________________________
The main gate to Hibner Stadium is off the east side of the field between the soccer field and the outdoor tennis complex connected to the larger parking lot that can be reached by following the main driveway around the south end of the field. The ticket box office is located here. This is where Nate Parks will be starting at 6PM to greet athletes and coaches.
General admission seating is sections 1 & 2 and 8 & 9 on either end of the stands. Handicapped seating is throughout and we of course will do our very best to accommodate as many as possible in attendance. The larger handicapped seating area is at the top of section 8, there is elevator access to reach that location within the soccer facility on the north end of the field.
________________________________________________________________________________________________________
Notify Nate Parks by MONDAY, AUGUST 29TH to sign-up for tickets!
email: nparks@sone.org
phone: (402)331-5545 ext. 16
Please e-mail Nate Parks if you are interested in attending. Also specify if handicapped seating is needed. The athletes in attendance are encouraged to wear their jersey or a Special Olympic shirt of some kind. This is not required, so if they prefer a Husker shirt or something else, that is fine. SONE will hand out Special Olympics necklaces or wristbands to all athletes and coaches that will allow them to get in for free. As mentioned, Nate Parks will be there at 6PM to greet everyone. Athletes and coaches should arrive between 6-6:20PM so as to be prepared to go onto the field prior to game time at 6:30PM. This is a brand new stadium and should be a great experience! There are unlimited tickets available, so anyone who would like to come is welcome.
Go Huskers!!!