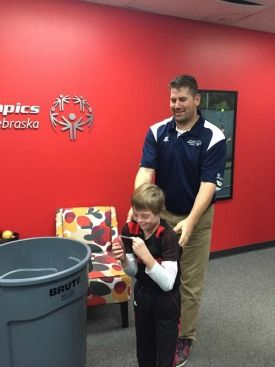 And the winners of the 2016 Big Red Raffle are....
:::drumroll, please:::
GRAND PRIZE: Delan Reed of Spalding, NE (Two 2016 Nebraska Football Season Tickets on the 50 yard line)
2nd Prize: Vicki Burngarner of Lincoln, NE ($1000 Travel Voucher)
3rd Prize: Gary Thies of North Platte, NE (50" Flat Screen TV)
The winner for the Top Selling Team Prize is O'Neill, who sold a total of 343 books! The O'Neill won a table of 10 to the 2016 Breakfast of Champions OR $1,000.00 for their team account!
Our Athlete Drawing winner was Karlene Herley from O'Neill. Karlene won an iPad Mini!
The top selling athletes from each region won a $50 Visa gift card. The winners by region were:
East – Danyelle Apicella, Omaha Bears, sold 92 books
East Central – Tyler Reiman, Beatrice, sold 58 books
West – Paul Kruger, Chadron, sold 47 books
West Central – Emelia Aufdenkamp, O'Neill, sold 116 books
Thank you to everyone who bought or sold Big Reg Raffle tickets. Over 104K was raised for our teams across the state!