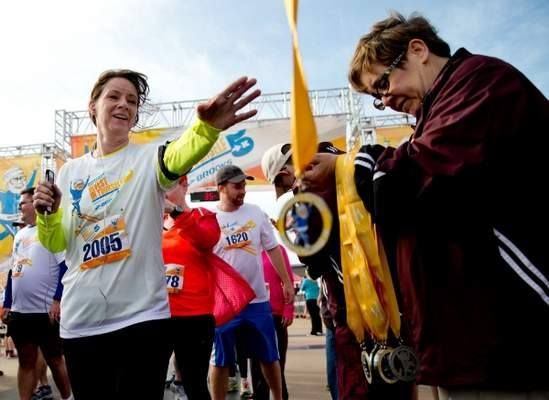 Special Olympics Nebraska is once again honored to be the charity partner of the Berkshire Hathaway Invest in Yourself 5k! The race is in its third year as a fun, healthy element to the annual shareholders meeting hosted in Omaha on May 3, 2015.
Special Olympics Nebraska has been asked to fill volunteer stations along the route, including a water station and the finish line.
Volunteer Perks:
• Official volunteer tees
• Light Refreshments
• Community Service hours (if needed)
• Satisfaction of helping others and giving back!
For event details and to get signed up, visit: http://volunteer.competitor.com/select_group.php
In addition, runners who would like to run in the 5K, we get a portion of every single registration so please encourage everyone you know to sign up! Register to run by visiting: http://investinyourself5k.com/register/