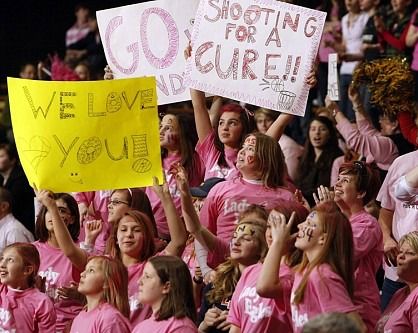 Gather your Special Olympics friends, coaches and family members for a night of free Women's Creighton Basketball! On Sunday, February 15 at 1:05pm, the Bluejays take on Providence at the DJ Sokol Arena in the Ryan Center.
This game is also the "Pink Out"! The first 1,000 people in the door will receive a FREE pink t-shirt to wear during the game.
Admission is free with the printable tickets available for download here:
PRINT YOUR FREE CREIGHTON WOMEN'S BASKETBALL TICKETS!