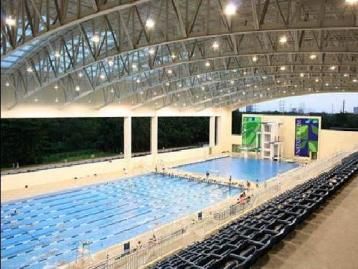 The first ever Special Olympics World Aquatics event will take place September 10-17 in San Juan, Puerto Rico and Special Olympics Nebraska will proudly represent the United States as four local athletes will be competing!
The three swimmers from Fremont, Nebraska competing at the international swim event are James White, Garrett Peterson, Emily Taylor and Eric Roberts. Coach Dian Christensen will also be accompanying her team.
Our athletes will be competing in the following events:
Emily: 100 Individual Medley, 100 Breast and 200 Breast
Garrett: 100, 200 and 400 Free
James: 100, 200 and 400 Free
Eric: 100 Free and the 100 and 200 Backstroke
Participating countries include: Bolivia, Brazil, Chile, Colombia, Costa Rica, El Salvador, Honduras, Mexico, Panama, Peru, Puerto Rico, Uruguay, Dominican Rep., Venezuela, USA, Islas Caimán, Italy, Great Britain, Czech Rep. , Russia, Canada, Bharat, South Africa, Uganda, Kenya, China and Egypt.
Best of luck to our athletes!