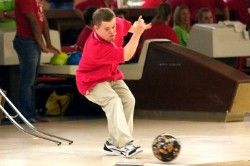 It's that time of year again: the Sports Classic is coming to Lincoln August 10th-12th!
Over 1300 athletes from across the state will be competing for the gold in Bocce, Bowling, Golf, Soccer and Softball. 460 volunteers are needed to work as scorekeepers, timers, medal distributors and more!
We still need volunteers! If you're interested in helping out, please visit our Volunteer Registration page at http://sone.vsyshost.com/.
Events will take place at multiple venues in the Lincoln area including Abbott Sports Complex, Mahoney Park, Sun Valley Lanes and Parkway Lanes.