Sports
Sporting Events
Volleyball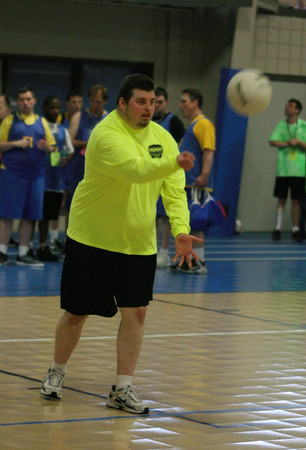 The game of volleyball is attractive to all types of players, from competitive to recreational, young and old. To play volleyball players need to acquire a few basic skills, learn a few rules, require very little equipment, and can play the game almost anywhere – from the beach to the gym. 
Summer Games Volleyball will be held at Kiewit Fitness Center on the Creighton University campus on Wednesday, May 20 from 6pm-9pm. Map to Creighton University available below. 
For any questions regarding Summer Games competition information, please reach out to Program Director Rick Childree at rchildree@sone.org or Sports Manager Dave Demyan at ddemyan@sone.org.
Click the links below to download Roller Skating Information Sheets
---
Prior to each competition, athletes and coaches will be led in group warm-up stretches. The stretches that will be preformed are included in the following document. These are adaptable based on the athlete's physical abilities and the full warm-up will take approximately 5 minutes. 
---
Summer Games Volleyball Venue Map