Sports
Sporting Events
Roller Skating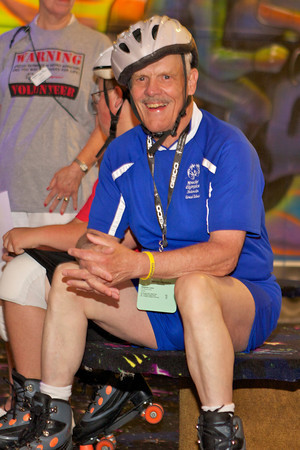 Roller Skating is a lifetime fitness sport, well-suited for both children and adults. In addition to building cardiovascular fitness, it contributes to the development of balance and coordination. Another major benefit is the sport's potential for social integration as a recreational activity. 
Summer Games Roller Skating happens on Friday, May 22 from 9am-1pm at Skatedaze. Venue map is below.
For any questions regarding Summer Games competition information, please reach out to Program Director Rick Childree at rchildree@sone.org or Sports Manager Dave Demyan at ddemyan@sone.org
Click the links below to download Roller Skating Information Sheets
---
Prior to each competition, athletes and coaches will be led in group warm-up stretches. The stretches that will be preformed are included in the following document. These are adaptable based on the athlete's physical abilities and the full warm-up will take approximately 5 minutes. 
---
Summer Games Roller Skating Venue Map