Sports
Sporting Events
Power Lifting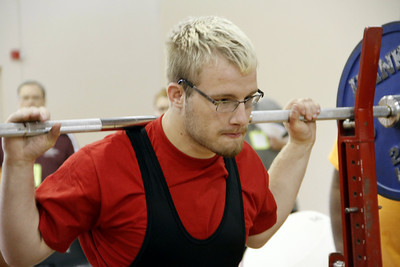 Every athlete aims in lifting more weights than the opponent using specific moves. In Special Olympics Powerlifting is much more than deadlift, squat or bench press. It is effort, persistence and loyalty. Training, determination and attitude, are the key facts that define the balance between a successful or a failed attempt. The barbell, despite testing the physical strength, is also highlighting the athlete's inner wish to improve, "not to make compromises."
Special Olympics Nebraska Summer Games Powerlifting happens Friday, May 22 at Prairie Life Fitness at 84th and Q Street from 8am-3pm. A venue map is available below. 
For any questions regarding Summer Games competition information, please reach out to Program Director Rick Childree at rchildree@sone.org or Sports Manager Dave Demyan at ddemyan@sone.org
Click the link below to download Powerlifting Information Sheets
---
Prior to each competition, athletes and coaches will be led in group warm-up stretches. The stretches that will be preformed are included in the following document. These are adaptable based on the athlete's physical abilities and the full warm-up will take approximately 5 minutes.
---
Venue Map