Sports
Sporting Events
Aquatics Information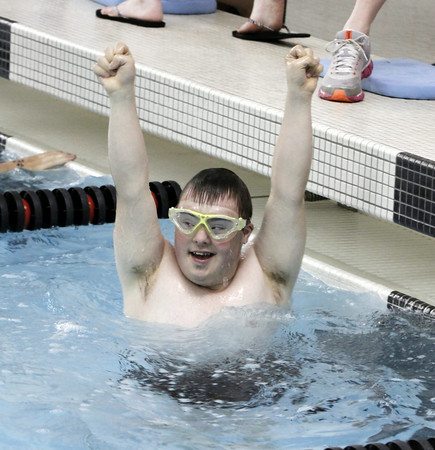 Aquatics is one of the most popular sports in the world, and here in Nebraska. Aquatics covers a great variety of swimming skills, from short sprints to longer events and relays.
Special Olympics Nebraska Summer Games aquatics takes place at Common Ground in Elkhorn on Thursday, May 21 from 9am-3pm. 
Level A aquatics takes place Friday, May 22 from 9am-1pm at the Kroc Center in South Omaha. 
For any questions regarding Summer Games competition information, please reach out to Program Director Rick Childree at rchildree@sone.org or Sports Manager Dave Demyan at ddemyan@sone.org
Click the links below to download Aquatics Information Sheets
---
Prior to each competition, athletes and coaches will be led in group warm-up stretches. The stretches that will be preformed are included in the following document. These are adaptable based on the athlete's physical abilities and the full warm-up will take approximately 5 minutes. 
---
Summer Games Aquatics Venue Maps