Sports
Athletes
Special Olympics Nebraska Athletes of the Week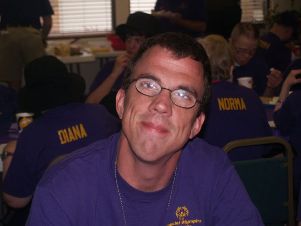 It takes courage, strength and determination to be a Special Olympics athlete. To spotlight our athletes who demonstrate these characteristics on and off the playing field, we've created our Athlete of the Week program.
Each week, a new athlete is featured on the Special Olympics Nebraska website, Facebook and Twitter pages. Athletes of the Week share their personal "Gold Medal Moments" with their fans and supporters.
Check out our gallery of former Athletes of the Week below!
If you know an athlete who's got what it takes to be next week's Athlete of the Week, simply fill out the Athlete of the Week nomination form by clicking here.
If you prefer to mail in your submissions, fill out the profile sheet below with a photo of the athlete in action and send it in to the Special Olympics Nebraska office, Attn: Kelli Bello. The address is 9427 F Street, Omaha, NE 68127 - or you can email it to kbello@sone.org.
Former Athletes of the Week