Programs
Unified Champion Schools
Activate Your School with Project Unify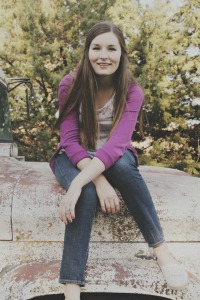 This seven month plan was created by our Youth Activation Committee Leader Abby Garden. To get your school involved, contact Ben Feiten at bfeiten@sone.org or visit http://www.specialolympics.org/projectunify.aspx.
Hello! I am Abby Garden, the Vice President of Nebraska Association of Student Councils and here is my 7 Month Plan which is meant to involve special needs students in your schools.
We need ALL high schools across Nebraska to embrace Project Unify! Please contact me to get you school involved!
This is just a suggested outline. You do not necessarily need to follow this exactly.
November – Spread the Word to End the Word - Awareness video and pledge drive across Nebraska, the goal is to collect 10,000 pledges by the end of the month making it 420,000 total online pledges, ask businesses, family members etc. to pledge! Please note that March is the national month of recognition for Spread the Word End the Word campaign. So feel free to pursue this in March instead. Here is an informative website www.r-word.org
December – We Wish You a Merry Christmas – Hold a unified Christmas party and invite special needs students to a Christmas party with you council. Listen to Christmas music, make gingerbread houses or so whatever puts you in the Christmas spirit! Email me for a list of activities!
January – Come Lead Me – This is involvement month. Students with special needs are given an honorary spot on council for a month. Give them this opportunity to help with school decisions and experiences of what it is like to being a part of the council. Remember these students have voices too! They want to participate in activities too!!!!
February – Be My Special Valentine – Have your council surprise students with special needs with flowers and 'Warm Fuzzies!' Contact local flower shops to see if they would be willing to donate flowers for this activity, or purchase candy or make Valentines Day card. Be creative and do whatever you council is able to do!! (Make sure you reach out to the Special Education Department to get their approval.)
March – March Madness – This is a month long fundraiser where councils raise money for Special Olympics and Project Unify efforts! The council that raises the most money by the end of the month will receive a special prize for their council!
April – Thank an Athlete – Recognize a Special Olympics athlete in your school and/or community throughout the month. Even look into having a Special Olympics athlete come and speak at your school! They have great stories to tell about courage, training, goal setting and competing.
If you have ANY questions, please email me at abbygarden09@gmail.com.