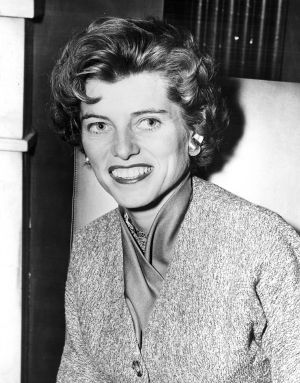 Eunice Kennedy Shriver Day (September 26) is an annual celebration of her life and a global call for people to live in a more unified society -- in sport, in the community and in the work place. By committing acts of inclusion, acceptance and unity for and with people with intellectual disabilities, we will continue to build on the legacy of Eunice Kennedy Shriver.
Eunice Kennedy Shriver's actions helped open the minds and hearts of all people to the gifts and talents of individuals with intellectual disabilities. As the founder of Special Olympics she demonstrated an unrelenting and indomitable spirit, with an unshakeable belief that one person can make a difference and change the world.
Today, our call to action begins with you. We invite you to celebrate this extraordinary woman's legacy and help your community move towards a world where boys and girls with and without intellectual disabilities are united in a more inclusive, just, and caring world.
Become an agent of acceptance and action throughout the world. Embrace the spirit of Eunice Kennedy Shriver Day, and on that day, Play Unified, Speak Unified, and Live Unified. Be a game changer for inclusion.
How can you help celebrate Eunice Kennedy Shriver Day? To learn more about what is happening in your community, visit www.eksday.org