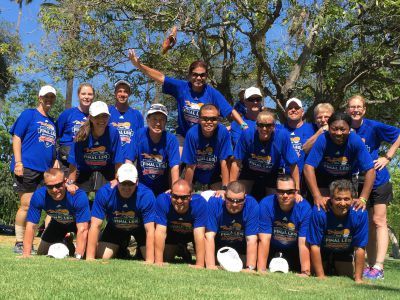 There are over 200 million people in the world with intellectual disabilities. They come from all walks of life, all races, all social classes.
Regardless of which combination of those they come from, they all deserve love, inclusion, and acceptance.
We have certainly taken the message to, and tried to raise awareness in communities that represent all of those demographics. We've been in poorer communities, and in extremely wealthy communities. Today, we ran through Beverly Hills, chanting our cadences of: "Torch run, torch run, where've you been?", and "We are the Guardians of the flame!"
But my favorite is:
Everywhere we go,
People want to know,
Who we are!
So we tell them,
We are the Torch Run,
The law enforcement torch run,
Final leg torch run,
Special Olympics torch run...
For a Nebraska kid to jog through Beverly Hills, past the shops and restaurants, by the people in their Ferraris, Lamborghinis, and Land Rovers, and with our combined voices reverberating off of the buildings, it was certainly an experience of a lifetime.
As with everyone that we've met, the people of Beverly Hills stepped out of the shops and waved, or honked their $100k plus car horns, and in general welcomed what we were doing with open arms.
The Torch Run has been uniting. Supported by people from every single community we've been in. From wealthy to poor, all races, and all cultures. We have definitely seen the best of what our country's people have to offer when we find common cause. It was something I wasn't sure if we still had in us, but I'm glad to tell you I was wrong.