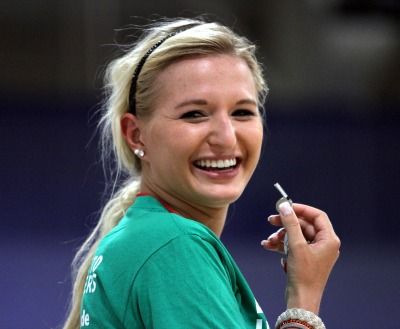 Volunteers are the backbone of Special Olympics Nebraska. Without the hard work and dedication shown every year by our 5,000 volunteers, Special Olympics Nebraska would not exist. We provide year-round sports and need year-round support!
Volunteers can become coaches, help in fundraising efforts, volunteer at competitions, serve on Games Management Committees, help with sports development and much more. Interested in becoming part of the movement? We have some exciting events coming up in the next few months!
Our next State competition is Spring Games and will be held March 28th-30th at various venues around Lincoln. Volunteers are needed to help run the lanes and sell merchandise at bowling, keep score and present awards at basketball, and so much more! If you are interested, visit our website next month for volunteer registration or contact our Volunteer Manager, Liz Bailey at lbailey@sone.org.
Other upcoming events where volunteers are always needed and appreciated are below:
-2/7/14 West Central Regional Bowling – Big Apple, Kearney. If interested please contact: Jennifer Behlmann (poofieb@rcom-ne.com)
-4/5/14- 9:30am – West Regional Track at Chadron College. We will need help with awards, timers, and measurements.
-4/5/14 East Region Aquatics – Common Grounds, Elkhorn. We will need volunteers to assist as timers, escorts and awards presenters.
4/25 -4/26/14 – Color Me Rad 5K, MidAmerica Center, Council Bluffs. We will need help signing in runners on Friday, 'Color-bombing' on Saturday and Clean-Up on Saturday!
COACHES/UNIFIED PARTNERS WANTED!
Special Olympics Nebraska is now recruiting enthusiastic, sports-minded volunteers who are committed to our mission to coach one of the 19 different sports we offer! Would you rather PLAY a sport? We have a place for you too! Our Unified Sports are a great way to play an active role in Special Olympics Nebraska. The Unified Sports initiative brings people with and without intellectual disabilities together to train and compete on the same team.
Both coaching a team and competing as a Unified Partner gives volunteers the ability to advance their knowledge and skills in the sports they love, lead a healthy and active lifestyle, break down stereotypes while building friendships and even travel the country with your team!
Contact Liz Bailey at lbailey@sone.org for more information!