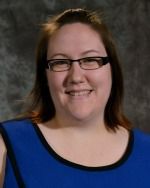 I have been a professional in the field of developmental disabilities for nearly eight years. I grew up as the daughter of a woman who chose to dedicate her life's work to individuals with intellectual and developmental disabilities. In the years that I've served this population I have never been witness to such an encouraging event as the Summer Games.
If I had to choose one word to define what Special Olympics is, it would be empowerment. Special Olympics not only empowers athletes to be great competitors, but to live healthy lives, to respect others, and the importance of unity and friendship.
The Opening Ceremonies were like nothing I had ever experienced. The ceremony began with a parade of athletes. Over 1500 athletes stormed the floor as the name of their team was called. It was very clear that those 1500 athletes were pumped to compete for the bronze, silver, and gold medals at the Summer Games. A Law Enforcement Torch Runner and two athletes presented the Flame of Hope. The arrival of the Flame was inspirational. The room became totally quiet as the cauldron was lit to symbolize the beginning of the Summer Games.
Some of the sports in which the athletes competed were volleyball, aquatics, gymnastics, power lifting, roller skating, and various track and field events.
While I was cheering on the athletes, I met some awesome people. I met two athletes who really stand out: Jason Gieschen and John Sherbert. Both of them carry the title of Special Olympics Global Messenger. I also met some wonderful staff, board members, and multiple volunteers from the Special Olympics of Nebraska. It was an experience I will never forget!
-Christina is a Community Liaison for the NE Department of Health and Human Services. For more info on DHHS, visit http://dhhs.ne.gov>