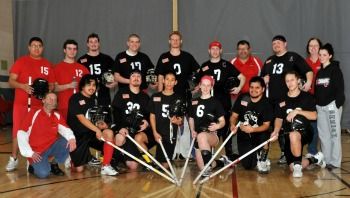 South Sioux City Special Olympics is pleased to announce that it's Unified Floor Hockey team has been chosen to represent the United States in the 2013 Special Olympics World Winter Games on January 26, 2013 in PyeongChang, South Korea.
Special Olympic athletes from 112 countries, will travel to Korea to compete in 8 Olympic –type sports.
"Team USA Floor Hockey" is comprised of eight Special Olympics athletes with eight Unified Partners and four coaches.
The unified floor hockey team has won 15 gold medals, which is one reason Special Olympics USA has chosen South Sioux City to represent the USA in South Korea.
The team will also have 5 days of training in Lake Placid, NY in early-December. Currently, the team is concentrating on training and fund raising.
For more information you can visit the USA Floor Hockey team page on Facebook or visit their website at www.usafloorhockey.org.