Get Involved
Donate Time
Interested in Becoming a Special Olympics Coach?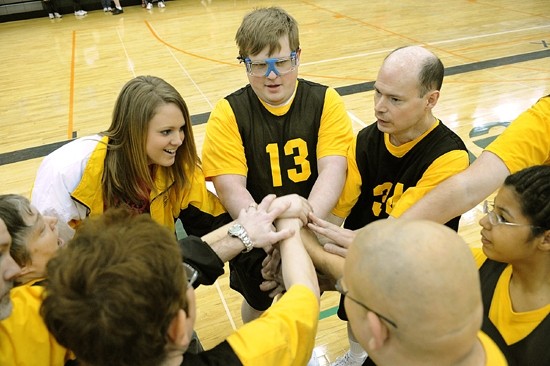 Are you a weekend athlete? Former high school or college player? Do you just love sports? Consider becoming a coach for Special Olympics Nebraska!
Being a coach for Special Olympics Nebraska is one of the most important and rewarding volunteer opportunities. It gives you the chance to help athletes discover their physical talents, bravery and ability to grow.
All coaches must follow the Coaches Code of Conduct which encourages respect for others, ensuring a positive experience for your athletes and fellow coaches, acting professionally, providing a quality service to your athletes and putting the health and safety of your athletes first.
As a coach you get to work directly with athletes to train seasonally for each sport, usually 2 hours per week for 8-20 weeks leading up to each competition. Your athletes will help you to experience the way sports should be and will remind you why you love the game.
---
To become a coach, you must be a Category A Volunteer.
"Category A" Volunteer
Description: Volunteers that work one on one with Special Olympics Athletes or Teams. Become a coach, assistant coach or chaperone. "Category A" Volunteers train and compete in a sport alongside Special Olympics athletes.

Commitment: Participation in seasonal sport, average 1 hour per week for minimum of 8 weeks.
"Category A" Volunteers must complete the following forms and send them to the Special Olympics Nebraska state office at:
c/o Seth Pierce
9427 F Street
Omaha, NE 68127
or fax: 402.331.5964
Once these forms are completed, you will be contacted to complete a background check. Next, comes the fun part! You will be placed with a team based on sports interests and availability.