About Us
Enable Savings Plan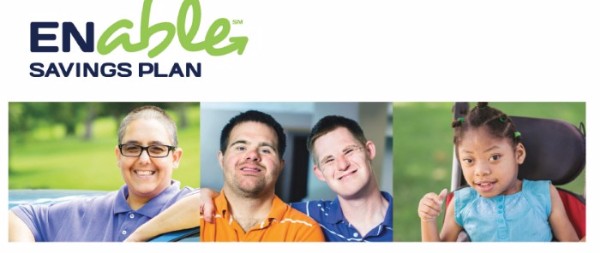 Enable Savings Plan
Tax-Free Savings for Individuals with Disabilities
First National Bank is the proud program manager for the Enable Savings Plan and the Nebraska State Treasurer is Trustee. This plan is for individuals with disabilities and their families nationwide. 
Passed in 2014, the Achieving a Better Life Experience (ABLE) Act allows individuals with disabilities to open tax-free savings accounts to pay for disability-related expenses without impacting current or future eligibility for resource-based benefits. This means that individuals can now save more than $2,000 in their name.
ENABLE SAVINGS PLAN FEATURES
An Eligible Individual of any age – children, transition-aged youth, and adults - can open an account.
Money in an Enable account can be used to pay for Qualified Disability Expenses including basic living expenses, and things like education, housing, transportation, assistive technology, etc.
Enable offers a simple selection of four Investment Options. The account owner chooses which option they prefer based on their personal needs and when they want to use the money.
Anyone can contribute to an account—family, friends, a trust or estate, partnership, association, company or a corporation.
Learn more about the tax benefits including tax-free earnings, state and estate tax benefits at EnableSavings.com
Investments Are Not FDIC Insured* | No Bank, State or Federal Guarantee | May Lose Value
*Except the Bank Savings and Checking Account Options