Programs
Unified Champion Schools
Youth Summit Registration- Registration is closed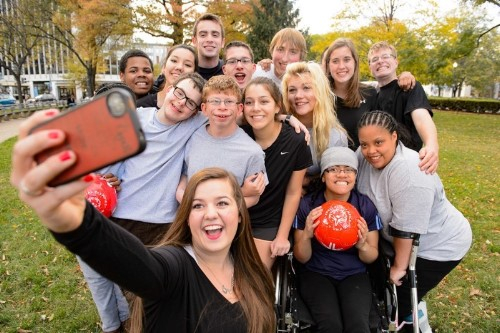 What: Youth Summit presented by Unified Champion Schools, the 2017 Youth Summit will give all students the opportunity to cultivate their leadership skills. Team Concepts will be on hand to provide high energy activities to enhance individual leadership skills and team growth that will leave students excited for future success.
Who: High School Students 9-12 grade students with and without disabilities
When: Saturday March 25, 2017
Time:10:00am - 2:00pm
Where: Millard South High School 14905 Q Street Omaha, NE
What: Youth Summit
Cost:  This event is free of charge. Lunch will be provided.
Deadline: Registration is due by March 22nd. 
 * Schools may be eligible to receive travel assistance. Contact Taylor Johnson at 402.331.5545 ext 19 or tjohnson@sone.org for more information.