Programs
Healthy Habits
Healthy Habits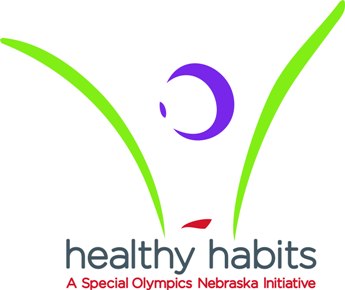 The Healthy Habits program is an educational program designed to improve the health and wellness of Special Olympic athletes and communities across the state of Nebraska. The program provides both educational resources and the necessary tools for making this positive lifestyle change.
All athletes receive a "Getting Started" booklet that provides information on nutrition, exercise, and goal achievement. Athletes use this information in conjunction with tracking tools that allow them to monitor their progress. Athletes make their own decisions throughout the program regarding what they eat, how often they exercise, and what goals they set. These decisions will have an impact on their level of contribution to the rest of their team.
1. Educate athletes, coaches, and guardians on how to live a healthier lifestyle.
2. Change athlete attitudes and habits to reflect a health conscious life style.
3. Provide the resources necessary for coaches and athletes to improve their health and wellness through regular exercise, proper nutrition, and goal achievement.
For more information, contact Alisa Hoffman at ahoffman@sone.org or 402.331.554x10.
Our Health Partners