Programs
Healthy Habits
Healthy Habits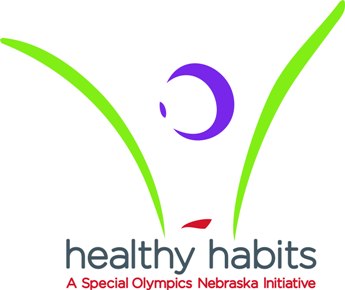 The Healthy Habits program is an educational program designed to improve the health and wellness of Special Olympic athletes and communities across the state of Nebraska. The program provides both educational resources and the necessary tools for making this positive lifestyle change.
Healthy Habits provides access to online tools and information on nutrition, exercise, and goal achievement. Coaches are also provided with access to a free fitness assessment kit to measure athlete's fitness and help them set goals.
1. Educate athletes, coaches, and families on how to live a healthier lifestyle.
2. Change athlete attitudes and habits to reflect a health conscious lifestyle.
3. Provide the resources necessary for coaches and athletes to improve their health and wellness through regular exercise, proper nutrition, and goal achievement.
For more information, contact Alisa Hoffman at ahoffman@sone.org or 402.331.5545 ext 22.
Get Moving Challenge
Healthy Habit Challenge #2: July- October
Get Moving Challenge- You are challenged to get up and get moving.  Summer time is a great time to get back in the groove of exercising and burning extra calories.  You can track your activites on a calendar, an app, activity tracker or just a good old paper and pencil.  It doesn't matter how you keep track just take the fiirst step of getting at least 30 minutes of exercise 5 days a week.  
Register to participate in the Get Moving as an individual, team or family to qualify for incentive prizes and recieve more information.  
Our Health Partners