Get Involved
Donate Time
Interested in Becoming a Special Olympics Coach?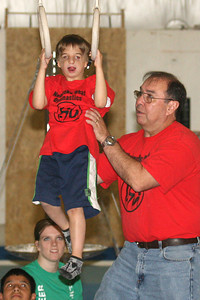 Are you a weekend athlete? Former high school or college player? Do you just love sports? Consider becoming a coach for Special Olympics Nebraska!
Being a coach for Special Olympics Nebraska is one of the most important and rewarding volunteer opportunities. It gives you the chance to help athletes discover their physical talents, bravery and ability to grow.
All coaches must follow the Coaches Code of Conduct which encourages respect for others, ensuring a positive experience for your athletes and fellow coaches, acting professionally, providing a quality service to your athletes and putting the health and safety of your athletes first.
As a coach you get to work directly with athletes to train seasonally for each sport, usually 2 hours per week for 8-20 weeks leading up to each competition. Your athletes will help you to experience the way sports should be and will remind you why you love the game.
If this is an experience you would like to be a part of, please fill out this form below. Our Volunteer Manager will contact you to get the process started!
Complete the form below to get started!